Data about every company in the world, in realtime in your CRM
Your CRM packed with data and insights
Gain insight into your customers' corporate structure
Discover global sales opportunities with existing and new customers
Your data will be maintained by Dataxess - automatically work with actuel and clean data
Dataxess' key features solve your biggest data challenges
Link our unique D-U-N-S numbers to the right business entities and your database will be clean, complete and prepped in no time. No duplicates and no incorrect data in your CRM.
Enhance the database* with additional, more in-depth insights and take your CRM to the next level. Together we will transform your database into a valuable source of information for your entire organization
Connect your systems to our data cloud and benefit from real-time data throughout your whole organization. Less manual input, automatic quality control and more efficient business processes through an improved workflow. Real-time data: anytime, anywhere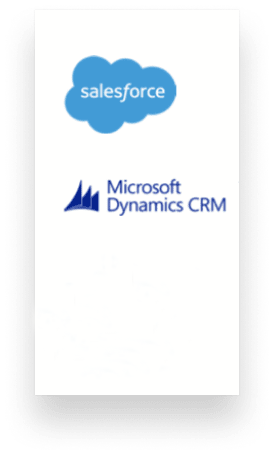 Dataxess' 4 building blocks help you achieve your data challenges
360° view on business relations
Company profiles of your business relations have never been this complete. Join forces across various departments to understand your relationships better than ever.
Get a realistic reflection of your organization by using data-as-a-strategy to define your direction. Stay ahead of your competitors.
Get every professional from each department, region, and business unit work with the same, complete insights to reduce internal miscommunication.
Valuable insights should automatically flow to the right place within the enterprise. Automate time consuming processes, avoid unnecessary mistakes, and remain proactive.
Data Blocks & the D-U-N-S Number
With the D-U-N-S Number at the heart of your business, the data universe is at your fingertips. Whether you are looking for a deeper understanding of your most important contacts, diving into a specific industry sector, retrieving ultimate beneficial owners or simply creating a master data enrichment. Data Blocks enables you to explore it all.With the capability block 'Monitoring', alerts can be created to notify you on all changes to the Dun & Bradstreet Data Cloud within your portfolio.
Company Entity Resolution
The process that resolves entities and identifies business relationships using the Dun & Bradstreet D-U-N-S Number
Foundational information about a company
Contact information on principals and company employees
Hierarchies & Connections
Hierarchical company information based on legal ownership and other connections
Sales & Marketing Insights
Analytically-derived scores and predictive indicators to help Sales & Marketing professionals
Published company news information
Third-Party Risk Insights
Analytically-derived scores and ratings to help Strategic Sourcing (Procure-ment) and Compli-ance professionals
Modeled or reported indicators on a company's diversity
Information on shareholders of a given business
Financial Strength Insights
Analytisch afgeleide scores en ratings voor financiële inzichten.
Financial statement information on both private and public companies
Legal information about a company
Payment history on a given business
An overview of all that Dataxess has to offer
Dataxess' key features solve your biggest data challenges
Dataxess cleans up your customer data by vigorously sweeping through your CRM. It links our unique D-U-N-S number to your customer data and then verifies it with our rich database. In no time your CRM is cleaned up and organized. Duplicates are a thing of the past, as is incorrect data.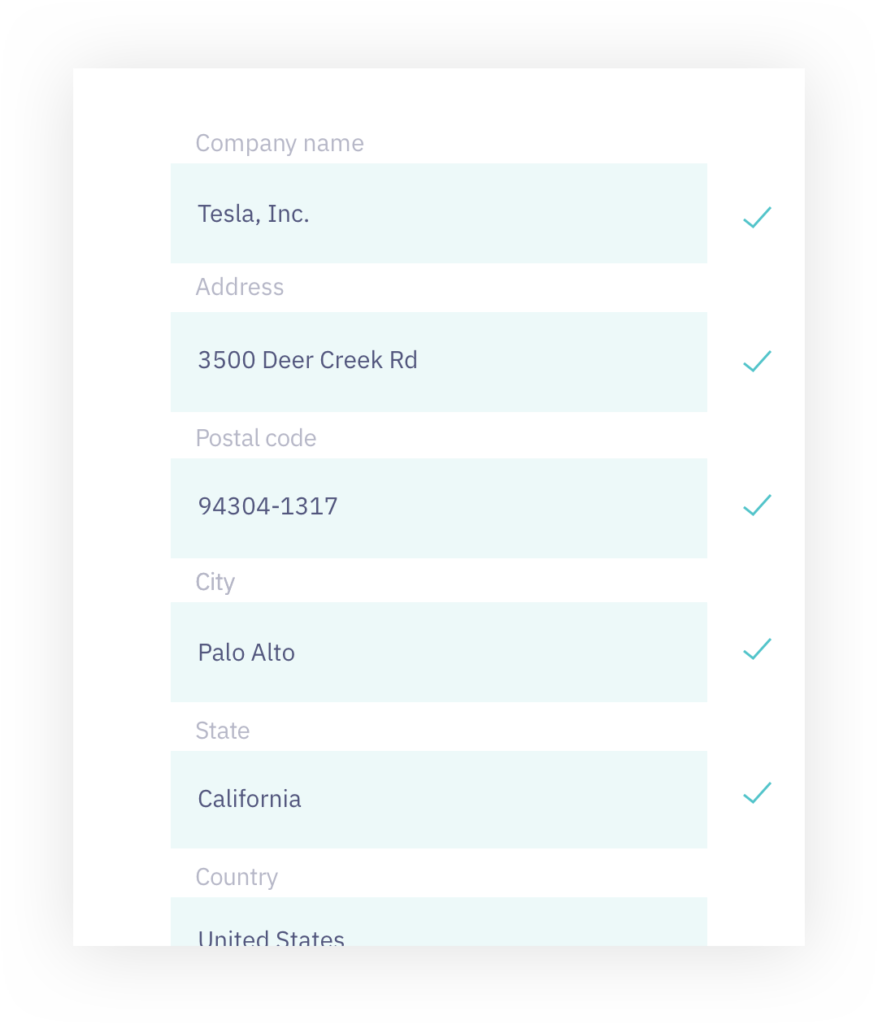 Want to know more about
Dataxess?
Contact us for more information or a demo. We'd be happy to help.
The Dun & Bradstreet Data Cloud provides the world's most comprehensive business intelligence and analytical insights to power business decisions. With our solutions, marketers can target more precisely and find new prospects. This, in turn, helps sales teams convert leads into paying customers faster, enabling finance departments to maintain more valuable relationships. Procurement teams work more efficiently to build and maintain relationships with third-party vendors, and compliance teams get the data and insights for a watertight KYC process so they can on-board new customers smoothly and with confidence.
Business intelligence & analytics from 30,000 sources
Financiële archieven en verklaringen
Nationale belastingregisters
Online & Offline Publications, News, and Directions
Social Networks & Business Websites
Correspondents on Location
Wereldwijde Netwerk Partners
Input van klanten & interviews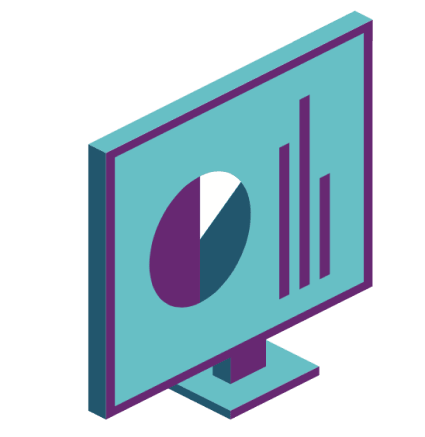 Our data helps you create reports of your business activities so you can present useful information to various levels of management.
The quality of your reports increases enormously, because you are always working with up-to-date information on all companies worldwide. You can better assess situations, also within different departments and regions.
Make timely decisions based on facts
Mitigate potential risk
Identify room for improvement
Use the corporate hierarchy to consolidate customer revenue
Justify marketing investments
Rapidly create accurate reports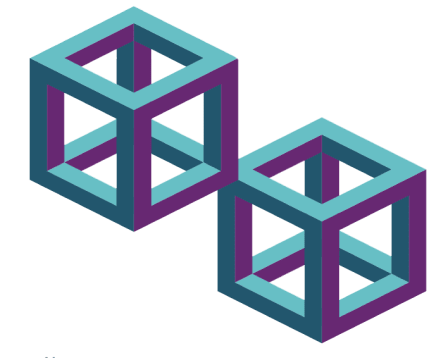 Aligned internal organization: adding value throughout the customer journey
Having a single source of truth drastically improves the collaboration and synergy between different departments. Start building on the efforts of a company-wide approach. No more manual exercises, parallel activities or incorrect invoicing details. The result: aligned internal organization and external communication.
In order to improve the customer journey, all touchpoints should add positive value to your business relation. For many companies, CRM is linked to ERP or a billing system. By being sure of clean data, you can rely on all the tools that are linked to CRM.
Improved collaboration between Sales, Marketing, Finance
Boost your teams' productivity
Improved internal communication based on single source of truth
Trust data over manual exercises, focus on your core
Correct invoicing details; less churn and improved
cash flow
Create unique customer journeys based on rich data
Benefits for each department
Better define new leads and accelerate conversions
Increase the reliability of communication campaigns (avoid duplicates, ensure addresses are correct, etc.)
Consolidate all information about subsidiaries, branches and contacts from the same group to optimise client loyalty programs and cross-selling campaign
Make creation of client profiles more accurate thanks to reliable data
Assess client dependency by sector or geographical area 
Increase sales teams' productivity by reducing administrative work (manually entering CRM data, etc.)
Increase their client knowledge thanks to value-added D&B information that is updated daily
Facilitate key account prospection through corporate family trees
Improve sales organisation with segmentation and corporate structure data
Set international objectives for relevant key accounts based on family trees
Reassign the productivity gain to client loyalty or prospecting 
Reduce costs and delays related to misdirected invoices (wrong address, wrong contact details, etc.)
Accelerate your credit decisions thanks to risk data
Consolidate outstanding payments from clients that are part of the same group
Implement an effective "lead to cash" strategy
"lead to cash" strategie.
Increase team productivity by reducing administrative tasks and information collection time 
Enrich your systems with relevant, homogeneous data that can easily be combined (D-U-N-S)
Facilitate data exchanges between your different databases and business applications 
Accelerate compliance procedures: meet your legal requirements for third party identification, segmentation, data monitoring and transparency (e.g. KYC, SOX, MiFID, Basel II, Small Business Act, etc.)
Want to know more about
Dataxess?
Contact us for more information or a demo. We'd be happy to help.
What can we help you with?