Business might be booming for online retailers and delivery services, but many other companies are struggling right now. The market has changed so dramatically, and so suddenly, that it is a very perilous time for business owners. On top of their own risks, their regular vendors and loyal customers might be facing problems also. This uncertain climate calls for a more prudent approach to doing business. Read on for nine practical tips.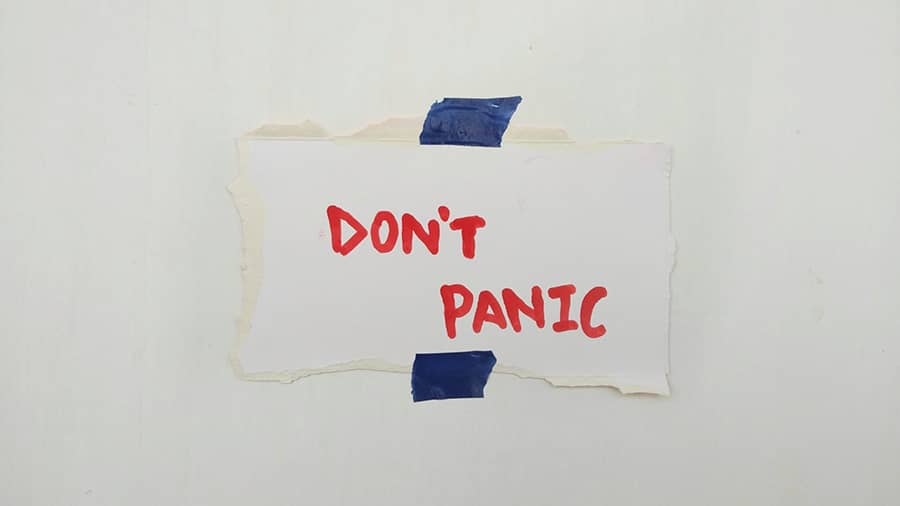 Tip 1: Be alert
Follow the news about the latest economic developments, at the international, national, and local levels. In particular, keep a close eye on what is happening in your own line of business, and in your customers' sectors. The earlier you know the facts, the sooner you can prepare.
Tip 2: Keep a tight grip on your accounts
Normally, you deliver your product or service and your customer arranges payment almost immediately. In the current climate, however, that is not something that you can rely on happening. Some of your customers might be struggling, and if they do not pay your invoices on time you might find yourself in trouble too. And where previously you could simply ask your bank for an overdraft, nowadays banks are more reluctant to extend credit. You can avoid these problems by keeping your accounts in even tighter control than normal. This will help you to anticipate which customers can be trusted to pay on time and which ones cannot, so that you can take appropriate action when you need to.
Tip 3: Maintain an open dialogue with your customers
If you notice that one of your customers is not paying your invoices on time, talk to them. It might be an uncomfortable subject, but talking about it will help you both understand what the situation is. If the dialogue gives you enough confidence that the customer will make an economic recovery, you can help by setting up a payment schedule. Often, your customer will appreciate that. If you do not believe that the customer will recover, you should adopt a firmer stance: for example, for the next order you could ask for payment upfront.
Tip 4: Bolster your reserves
Most companies have seen their financial buffers diminish recently. It is important to bolster your reserves as quickly as possible – even though that is of course much more difficult now than in a booming economy. The more reserves you have, the better equipped you will be to deal with future problems.
Tip 5: Work on your relationships with vendors
Many small businesses and medium-sized companies rely on a 30-day trade credit from their vendors – now more than ever. But those vendors are facing the exact same problems. The economic problems have disrupted supply chains, and products have become scarce. For that reason alone you should be proactive and talk to your vendors. Tell them how much you value working with them. Vendors will also appreciate it if you are willing to talk about your financial position – and theirs too, as long as you approach the subject tactfully. If the vendor is having problems, you can support them by paying their invoices as soon as they fall due. If the vendor is in a stronger position, they might be able to help you. Either way, it will improve your relationship.
Tip 6: Do your due diligence on new customers
Finding new business is difficult in the current climate, so a new customer is great news. It is important to be critical, though. Why is this customer on the market? Have they been turned away elsewhere? Do your financial due diligence before you enter into any deals. Perhaps it would be wise not to do business on credit right away, and instead agree to approach your brand new partnership with more caution during the initial period.
Tip 7: Do your due diligence on your existing customers
Times are tough all around, including for your existing and regular customers. It is possible that all your customers are doing very well, of course, but perhaps some of them are on the verge of insolvency. Analyze your customer portfolio to identify potential risks.
Tip 8: Prevent the situation from deteriorating
The virus is not going away just yet, and the threat of further national restrictions looms over us all the time. Some companies are still allowed to do business, but the question is whether it is sustainable. Sometimes you will lose more money than you make by staying open. Take a critical look at your company and be honest with yourself: do you expect business to go well, or do you foresee even leaner times ahead? If the situation does not look good, you might be better off stopping right now, to avoid the possibility of insolvency or even personal bankruptcy.
Tip 9: Look for business opportunities
Markets change all the time. As soon as one market collapses, another one will emerge. Some lines of business are booming, for example online shops and some local businesses. These dynamics offer opportunities for enterprising business owners: buy out a struggling competitor – for example a bar that is poorly run but that has a fantastic location – or even venture into a different market altogether. Now is the perfect time for reflecting on your expertise and exploring the scope of your commercial possibilities. Do you see any new opportunities?
Conclusion: Stay alert, stay informed
First and foremost, make sure that your operations are running smoothly. If you keep a tight grip on your accounts and bolster your reserves, you will be better equipped to deal with new circumstances and future difficulties. It is also very important to communicate with your business partners: maintain a dialogue and tell them how much you value the relationship.
Look for signs that will tell you whether your risks have increased, with both new and existing customers. Even after a customer has completed your onboarding process, it is important to monitor the situation closely and keep an eye out for any developments. If you notice any changes in their payment patterns, credit rating, or management, find out exactly what is going on. We have prepared a whitepaper called "Prevent late payers and defaulters," which is available for download and which contains valuable tips to help you make sure that your invoices are paid on time. With this white paper we get you ready for efficient data management: called "Prevent late payers and defaulters," which is available for download and which contains valuable tips to help you make sure that your invoices are paid on time.