Retail shows biggest difference of 16% less trade intensity
Brussels, 3 May 2022 The rebound in trade intensity since the beginning of 2022 also continued through March. The structural increase in these economic activities is clearly visible in every sector, only within the government it remains rather stable. Restaurants and cafes are rebounding the hardest, with only a 10% difference in trade intensity compared to January 2020. Nevertheless, it is safe to say that economic growth is not yet fully at pre-corona levels. That's according to Altares Dun & Bradstreet's quarterly analysis of trading intensity index. That index collects and processes company and billing data from the Belgian market on a monthly basis. The reference point is January 2020 (=100).
Bericht gaat verder onder de afbeelding.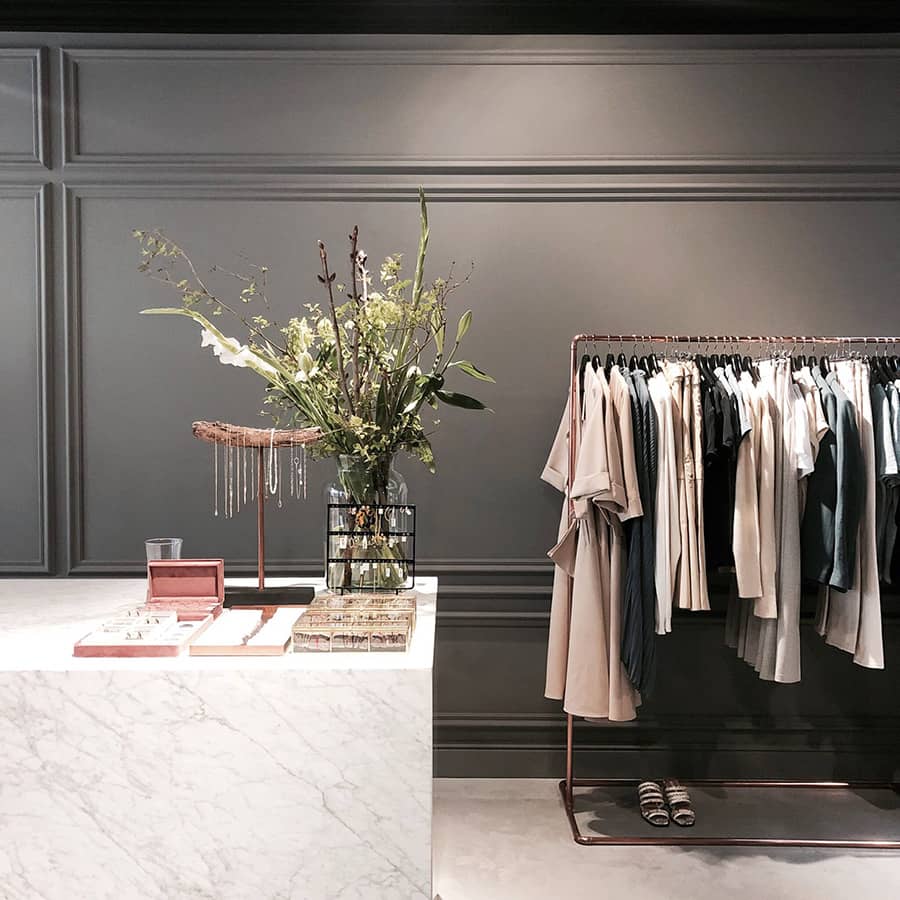 However, while all sectors are on a continuous rise, government economic activity remains stable with an average of 92% activity in 2022 compared to the January 2020 measurement point. Like all other sectors, this branch plummeted at the beginning of the pandemic. Only in May last year did the index rise again to a high of 104%. October 2021 saw the lowest activity reading, only 83% of the January 2020 benchmark.
Hospitality industry benefits most from recovery
The Belgian hospitality industry was still one of the hardest hit sectors at the end of 2021, with restaurants and cafes in particular at their lowest point. This low point was in September 2021, with only 68% activity. Although overall activity is still below pre-corona levels, restaurants and cafes did see the strongest increase in the first quarter in 2022. Hotels also experienced a strong increase, from 77% economic activity in December 2021 to 89% in March 2022.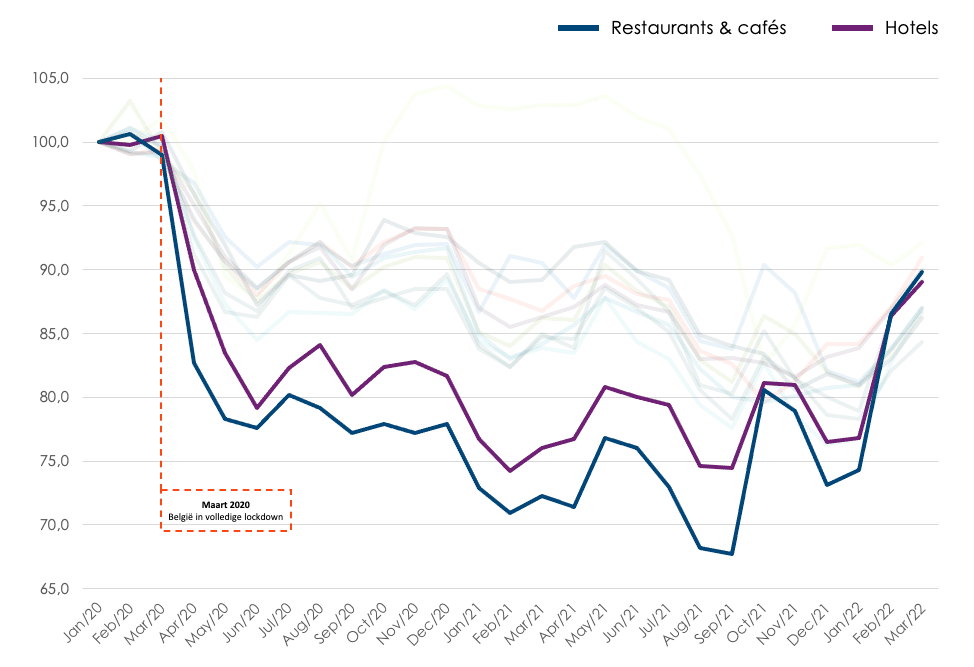 Construction industry and retailers scramble to get back on their feet
Since 2020, the construction industry has faced tough challenges such as long delivery times, doubled material prices and labor shortages. Compared to the other sectors, the construction industry still has a lower interest. The lowest point of trade intensity was between August and September last year, at 78%. Afterwards, in the first quarter of 2022, the sector experienced a sharp increase of some 10%.
Inflation, restricted spending and changing consumer behavior are associated with the lowest index score in this analysis. Consumers are imposing restrictions on themselves to meet these hurdles, resulting in retail benefiting the least from the general upturn in the Belgian economy. In March 2021, activity was equal to 85%, where in March 2022 it is only at 84%. However, an increase of 6% has been noticeable since January 2022.
Impact war Ukraine
Joris Peeters, Chief Data Scientist at Altares Dun & Bradstreet: "Bringing the end of the lockdown and the halt to corona measures are stirring up momentum within the sectors. Optimism is good, but it is essential to remain realistic. Rising energy costs and inflation are still weighing on consumer and producer confidence. It also remains to be seen what the impact of the war in Ukraine will be. Belgian economic activity is not yet at its pre-pandemic level, but the first figures for 2022 point to a positive turn."