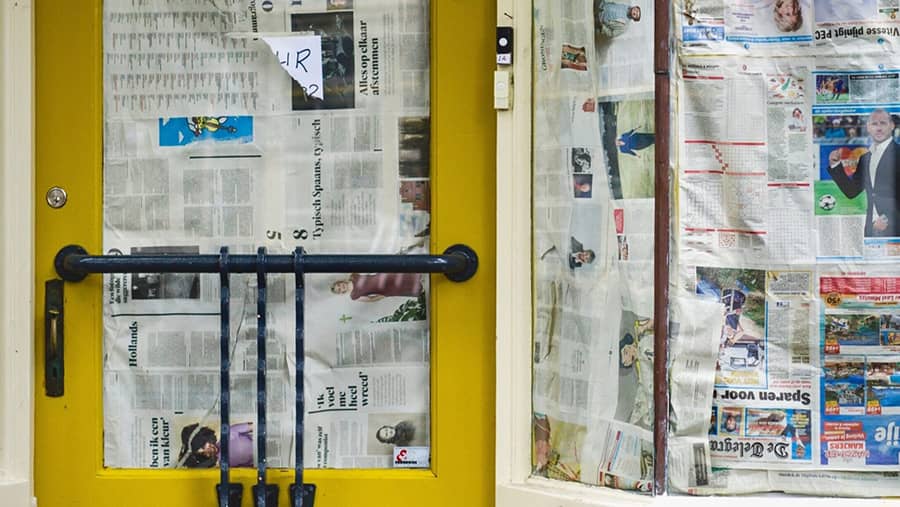 Forecast for the whole of 2012 - not promising
The number of bankruptcies rose sharply in the first quarter of 2012. In total, 19 percent more companies went bankrupt than in the same period last year. The transport sector is particularly affected: 40 percent more companies went bankrupt in this sector compared to the same period last year. This is evident from Dun & Bradstreet's survey of bankruptcies in the Dutch business sector.
Development of bankruptcies
The total number of bankruptcies increased by 19 percent in the first quarter compared to Q1 last year. A total of 2,065 companies went bankrupt. Dun & Bradstreet expects, after analyzing the macro-economic forecasts of the Netherlands Bureau for Economic Policy Analysis, that there will be 7,700 bankruptcies in the Netherlands this year. Jan Willem de Vries, Managing Director of Dun & Bradstreet: "Whereas the number of bankruptcies in 2010 and 2011 was well below 7,000, this forecast puts us back at the same level as in 2009. We know from experience that even with an economic recovery it will still take some time before the number of insolvencies falls.
Gelderland and Utrecht biggest risers
The provinces of Gelderland (+71 percent) and Utrecht (+61 percent) saw the largest increase in the number of companies that went bankrupt. Only Zeeland (-38 percent), Flevoland (-23 percent) and Overijssel (-9 percent) showed a recovery. Below is a brief overview of developments by province in the first quarter, compared with 2011:
1. Gelderland (+71 percent)
2. Utrecht (+61 percent)
3. Drenthe (+52 percent)
4. Friesland (+43 percent)
5. North Brabant (+27 percent)
6. Limburg (+15 percent)
7. North Holland (+7 percent)
8. Groningen (+7 percent)
9. South Holland (+5 percent)
10. Overijssel (-9 percent)
11. Flevoland (-23 percent)
12. Zeeland (-38 percent)