Thanks to AI and machine learning, you can now use one marketing intelligence tool to connect, harmonize and analyze all your data sources. Then - and most importantly - you easily forge the analytics, data visualizations and reports into the best marketing decisions. Does marketing intelligence herald the end of the marketer?
As a marketer for the past decade, you had no shortage of data or tools to do something with that data. There are some 5,000 specialized marketing software tools and marketers use an average of 70 different data sources.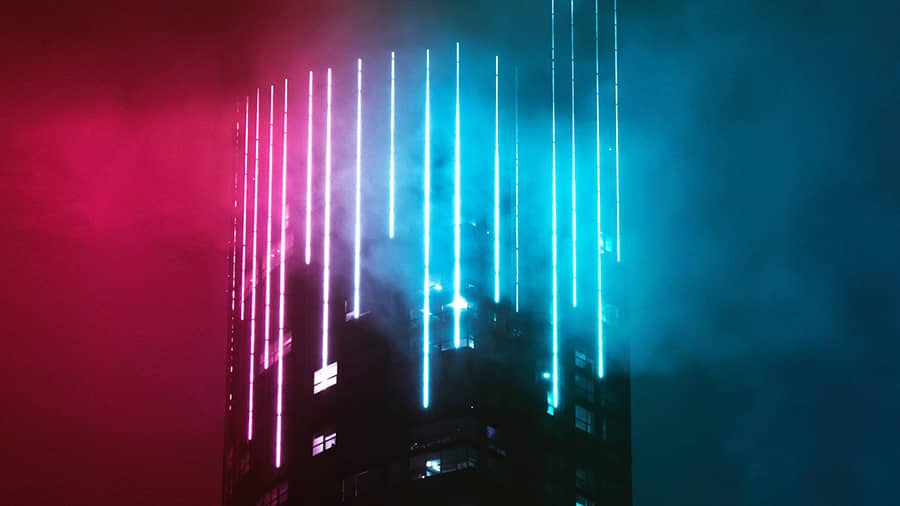 What there was a lack of, however, was a single tool to tie all that data together for a single, centralized picture of your customers, prospects and performances. Welcome to a new era of marketing technology, because those tools are here now. And they are already completely mature.
No longer a doctor of data science
Marketing intelligence software can connect, harmonize and analyze marketing data from various disparate sources. Moreover, the user interface and the output of analytics and data visualizations in tools such as Datorama, Radius, Lattice Engines and 6sense are extremely user-friendly. So user-friendly, in fact, that you no longer need to be a doctor of data science to make chocolate of it.
In fact, from now on it is peanuts to make the right marketing decisions. Thanks to marketing intelligence tools you can, for example, get a 360-degree view of your business relations and the markets. Or monitor KPIs and analyze trends in real time. Better campaign execution, more personalized content and messages, more valuable prospects, optimization of each stage in the customer journey: as a marketing department you run ahead from now on.
Data quality is a many-headed monster
Garbage in, garbage out: we wrote it before. Only when your marketing intelligence tools feed you correct data can you get good analytics in return. In times when an estimated one third of all company data is inaccurate, that is easier said than done.
Data quality is a many-headed monster within marketing. Bottlenecks include marketing data sets that are scattered across dozens of channels and countries, tools and data providers that produce different types of data, and metrics that are defined differently. In other words, marketing data is more often than not messy, incomplete and internally contradictory.
Grip on data quality
Do you want to be able to trust the analytics, visualizations and reports from your marketing intelligence? Then the data quality of both your internal and external data must be high.
Unfortunately, you don't have much control over the quality of external data. One of the few things you can do: use data sources with a guaranteed high data quality. The Dun & Bradstreet Data Cloud contains thousands of attributes per record from more than 300 million companies worldwide - and therefore from all your prospects and customers. The patented DUNSRight process ensures that the external data you receive is always current, complete, reliable and consistent.
You have a lot more control over the quality of internal data. In our white paper you discover how you can increase the data quality of your organisation by cleaning and enriching the data. One tool for this is the D-U-N-S number, a unique code for each company to connect data about your business relationships in different data sources (such as your ERP, ERM and CRM).
Is the data you submit to your marketing intelligence tool accurate, current, complete, consistent and unique? Then so are the analytics, visualizations and reports that come out of it.
AI: the tool understands the data
The silent force behind this marketing intelligence revolution: artificial intelligence (AI). Previously, data from different sources had to have some kind of common label to be tied together.
Thanks to AI and machine learning, a much more intelligent method has emerged. From now on, the tool understands the data. It understands what it is, what it is for and how it relates to other data sources. Linking via APIs is no longer necessary. As soon as you add a source, the data from it is immediately connected, harmonized and analyzed.
Machine learning is important here. Note that if the algorithm learns and evolves based on incorrect data, then this error accumulates. Especially with small datasets, errors spread like an oil slick. Data sets should therefore not only be accurate, current, complete, consistent and unique, but preferably also large.
The end of the marketer?
Connect disparate data sources, harmonize and analyze the information, and then produce bite-sized analytics, visualizations and reports: AI-based marketing intelligence tools are raging.
So smart that they replace marketers in the short term? Well no. The tools can create insights and identify trends. But that's just a first step. Marketing is people work. The next, equally important step lies with you: turning those insights into the right decisions.