A strong customer relationship is essential for securing your revenue. In this blog we explain how to build a strong relationship with your customers.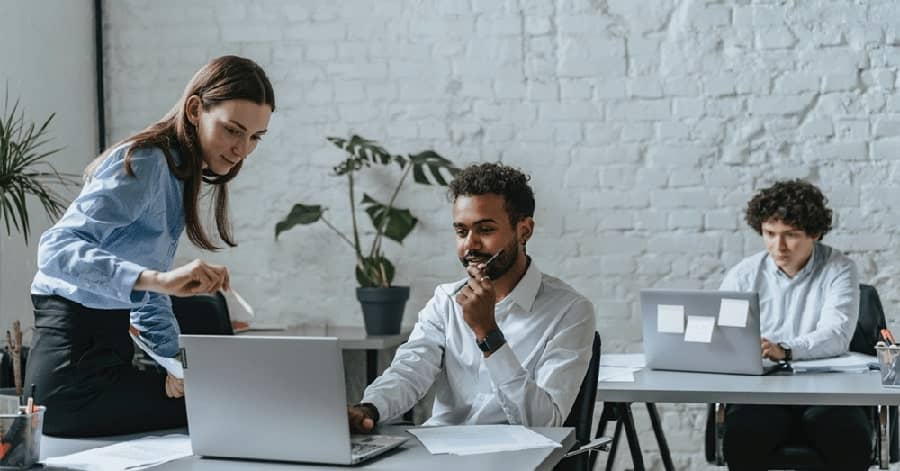 Customer loyalty starts with really getting to know your customer
A prospect goes through several stages in a sales process before they become a client. Throughout the process, one thing is the same though: your customer wants to see how you can add value, or how you can solve their problem. To know exactly where you can add value for your customer, it is important that you really get to know your customer. Ideally, you want to know everything about them, because the more you know about your prospects and customers, the easier it becomes to satisfy their needs.
How master data management helps you to add value
A lack of clear business information can make it difficult for today's sales professionals to be well-prepared for interaction moments with customers. Master data management can help you organize your CRM in such a way that you get an accurate and complete picture of your customer.
Data about business relations is often stored in different systems or applications. The problem: these systems do not talk to each other, they all speak a different language. As a result, information is often listed differently in individual systems. As a sales professional, collecting data from all these different applications is too time-consuming. Ideally, You want customer data to move throughout your organization so that everyone is looking at the same data, even though they are working in different systems.
By applying the D-U-N-S® number as a key to company records, you link data from different systems or applications to each other. By applying these unique codes, you can easily trace duplicate records. As a result, all the information about one company is in the right, central place. This gives you an overall picture of all your business relations. Once you have the right information at your disposal, you can make a difference by offering your customers a personalized offer. Of course, this always works better than the standard pitches.
The key to success: a 360-degree customer view
The starting point for adding value is understanding the customer. This means you want to know everything about the industry they are in and their specific situation at the moment. In addition, it is also worth taking a look at the future of the organization. Who knows, maybe something will happen that could be anticipated with your product or service. You really want to know everything about your customer in every area. We call this a 360-degree customer view.
With a 360-degree customer view, you can make the customer experience more personal and relevant. Your customer can count on a trusted sparring partner who is always up to date, thinks along with them and can respond quickly. With a combination of insight into the sector and better information about prospects, you can position your solution in the most relevant way for the prospect. So you can show them how you are really going to add value. This ensures higher customer satisfaction and a smoother sales process.
Curious to know what you need to get a 360-degree view of your customers? Download our free sales guide: "How to build a 360-degree customer view"..